ZAGORI PET bottle 5L
The ZAGORI 5L PET bottle with remarkable balanced curves and engraved features, making it easy to use for the visually impaired, and a special handle, making it easier to carry.

Ideal for the family at home as well as for excursions in nature.
The product is available in selected supermarkets.
BACK TO CATEGORY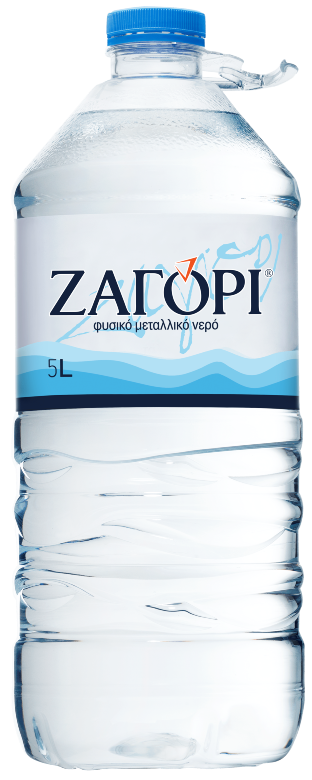 Your daily choice!
Whether you're playing sport, at the office or relaxing at home, our most popular packs easily provide, through different sizes, the hydration you need.
100% Recyclable
Enhance the circular economy by supporting the value of recycling and reuse with our consumers (reuse-reduce-recycle).
7,8 pH
Slightly alkaline, with balanced taste characteristics and low in salt.
From the high peaks of the mountains of Northern Pindos
Our ZAGORI is a pure product of nature, without any processing or additives.